Ok, so have you ever thought ''Why the hell, does everyone on Ramsay Street bother opening a buisness at Lassiters with it's track record''?
I mean every building apart from the Salon and the Hotel has been blown apart!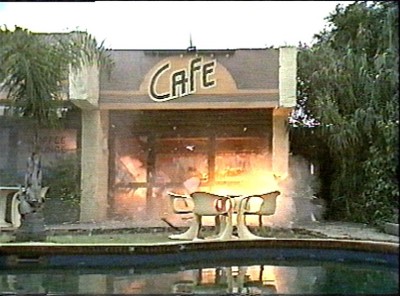 Above is when in the ye olde days Harold's Coffee Shop got blown up because some bitch left a ciggy in a bin and started a fire.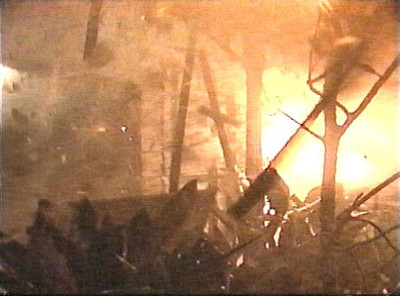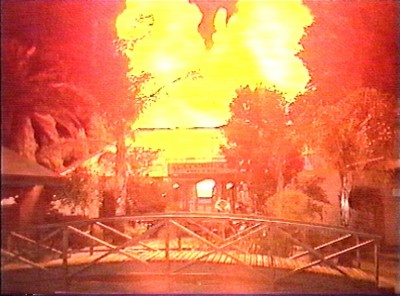 Above is when in 1993 a gas explosion caused a fire ball to rip through ''The Waterhole'' {Lou's Place}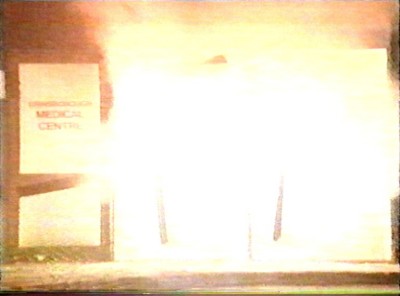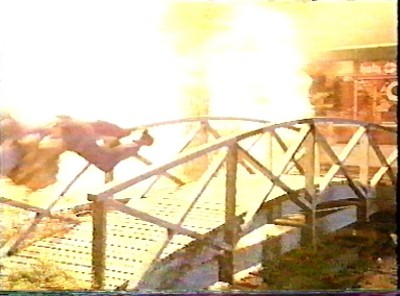 The piccys above show the results of Karl piss'in off this bloke.{Never mess with scallys}